ISSN 1393-614X


Minerva - An Internet Journal of Philosophy
Volume 14, November 2010
Welcome to Volume 14 of Minerva, an Internet Journal of Philosophy.


The papers featured in this volume are Portable Document Format (PDF). This permits pagination, and thereby full scholarly referencing. To view papers in PDF format you will need to obtain a copy of Adobe Acrobat® Reader®, which you may download here:
Contents:
 RETHINKING WITTGENSTEIN: AN EMOTIONAL ENGAGEMENT WITH THE WORLD                        
Susana Badiola
---
 PHILOSOPHICAL FOUNDATIONS OF HABERMAS' CRITIQUE OF PARTICULARISTIC LIBERALISM
Ali M. Rizvi
---
 LIBERTY AND THE NORMATIVE FORCE OF THE LAW IN MONTESQUIEU'S THE SPIRIT OF THE LAWS      
Cory Wimberly
---
 LIAR PARADOX MONISM: A WILDEAN SOLUTION TO THE EXPLANATORY GAP BETWEEN MATERIALISM AND QUALIA
Douglas Robinson
---
 ON THE METAPHOR IN SCIENTIFIC PHILOSOPHY: PEIRCEAN COMMENTS
Bent Sørensen & Torkild Thellefsen                                
---
 

Fiona Utley
---
Stephen Hudson
---
Editorial Board, Submissions, Ownership & Copyright

<![if !supportLineBreakNewLine]>
<![endif]>

<![if !vml]>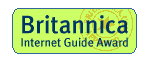 <![endif]>

 
 "Minerva ... of the Best on the Internet when Reviewed for Quality, Accuracy of Content, Presentation and Usability."

 LOCKSS system has permission to collect, preserve, and serve this Archival Unit
 Included in EBSCO Publishing's databases

<![if !supportLineBreakNewLine]>
<![endif]>
Mail to Editor: Stephen Thornton, Ph.D.